What's On in February!
2nd February 2022 | Events
What's On in February:
The month kicks off with the commencement of Six Nations 2022: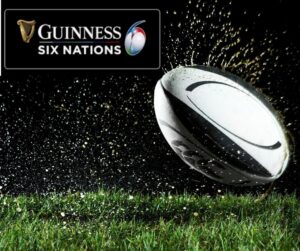 5th February – @14:15 Ireland vs Wales
                     – @16:45 Scotland vs England
Watch all the games live & where possible on our BIG screen!  To save your spot in front of all the action, select Six Nations 2022 when booking.
~~~~
We're celebrating Valentine's for the whole weekend.  Calvin & his team are creating a menu perfect for sharing with your loved ones.  Watch this space for the menu!  Join us from Friday 11th through to the 14th to enjoy. 💘💖💝
To check out our current food offer visit our Food & Drinks Page.
~~~~
19th of February we welcome back Chris Moloney who'll take to the stage & sing us a tune or two! Bring your requests & dancing shoes!
~~~~
21st of the month, sees the return of the award winning 'Bring Your Baby Pub Quiz'.  After the success of the last one, we look forward to more 'not too challenging' general knowledge, perfect for those suffering with baby brain! Spaces filled up quickly, so to make sure that you don't miss out, book your spot now!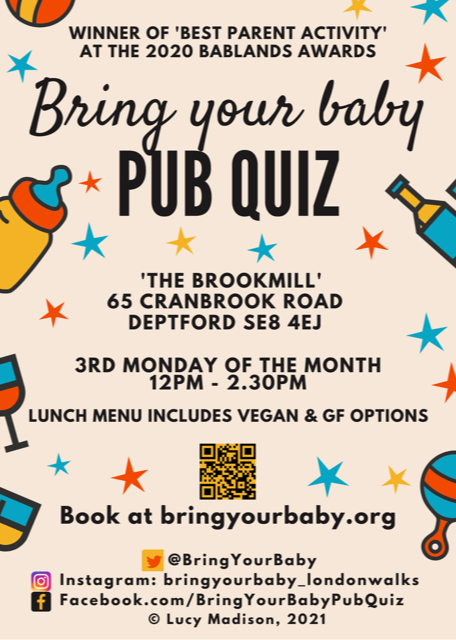 ~~~~
The 24th sees the return of The Comedy Broth, with another brilliant line up to have your sides splitting with laughter. £5 for a ticket with all proceeds going to charity.  This month supporting Get Kids Going!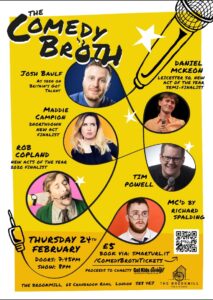 Numbers are limited, so get in early & reserve your table!