What's On In May
What's On In May- we have all of our regular monthly activities and some new & exciting events!
Thursday 12th May: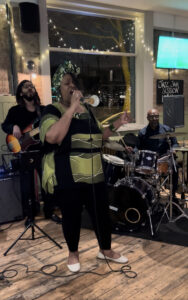 Lauren Dalrymple of SoFF Music returns with her house band to host a night of Jazz Jams.  It's a great opportunity to showcase your talent, singing or musical instrument, with a full band! Just come on down & sign up on the night.
If you simply love a great atmosphere and some fabulous tunes, then come on down.  We always recommend booking to reserve your spot.
Saturday 14th May: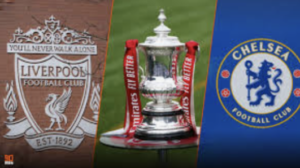 Liverpool and Chelsea meet at Wembley Stadium for the FA Cup final.  We'll be showing it live across all screens in the bar & garden.  Kick off is 4:45pm, come on down early to secure your spot in front of the TVs!
Monday 16th May: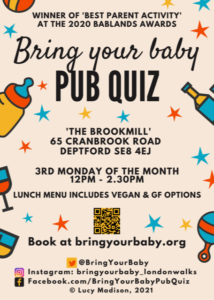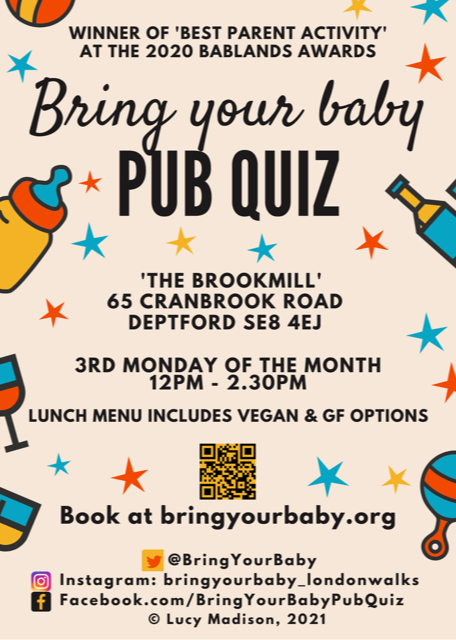 Join us on the 3rd Monday of every month between 12 & 2:30pm, for a fun, brain stimulating (but not overly!) daytime parent socials. From the creator of 'Bring Your Baby Guided London Walks'.
Team size is maximum of 6, entry is £10 per person. Bookings in advance!
Thursday 26th May: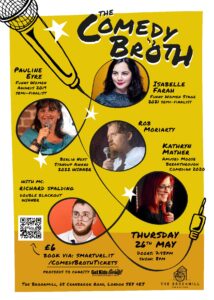 Our monthly Comedy Night returns on the last Thursday of the Month in conjunction with Comedy Broth.  We have another fabulous line up:
Pauline Eyre, funny women awards 2019 semi finalist
Isabelle Farah, funny women stage 2021 semi-finalist
Rob Moriarty, Berlin next stand up 2022 winner
Kathryn Mather, amazed moose breakthrough comedian 2020
Hosted by MC Richard Spalding, double blackout winner.
Saturday 28th May: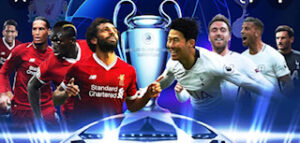 Join us for the Champions League Final at 8pm, when Liverpool take on Real Madrid in Paris.  We'll have all the action LIVE across our screens in the bar and in the garden.
Keep an eye out here for our New Summer dishes!! We are making the final tweaks to the recipes & dishes, but a much fresher, lighter menu is coming.  Just a few pics of what's to come below.  To see our current offer, visit here!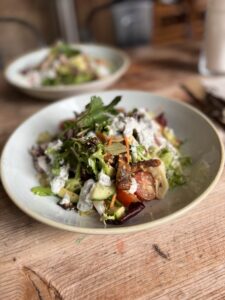 Pulled Spiced Oumph! with avocado, cherry tomatoes, coriander and a coconut milk & lime dressing.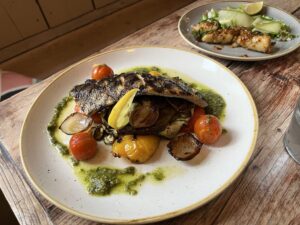 Pan fried seabass with roasted Mediterranean vegetables and Salsa Verde.
Pan fried squid with a thai chilli dressing