What's On in March!
Wow, we have quite a line up for you this month:
The month starts with Pancake Day, 1st March, and our chefs will be tossing & flipping pancakes for you to enjoy!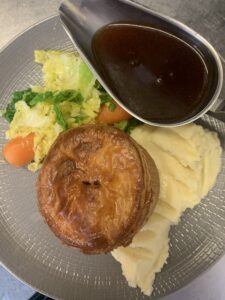 British Pie Week-
The week of the 7th – 13th March is 'British Pie Week'.  We have teamed up with our amazing pie suppliers, Devilish Desserts, and will have the usual selection, but we will also be adding a pie flight: 3 bite size pies, mash & gravy.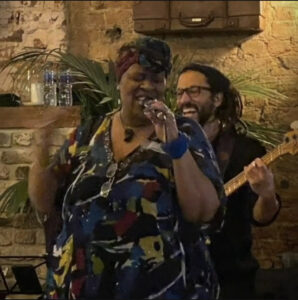 Jazz Jam Night-
Intoducing the fabulous Lauren of Soff Music on 10th March.  She will be hosting her Jazz Jam night bringing her talented musicians but also hoping to hear from you! Whatever your talent: sax, voice, drums, come on down and showcase your skills.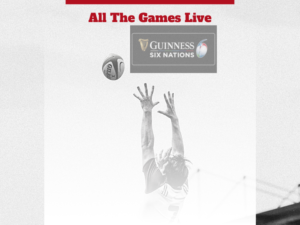 Six Nations rugby continues across the weekend of 11th March, and with it all wrapping up 19th March.  Can we knock France off the top spot? Surely, there's still time….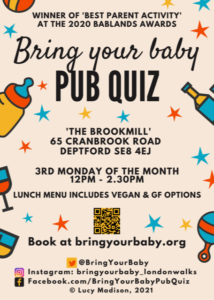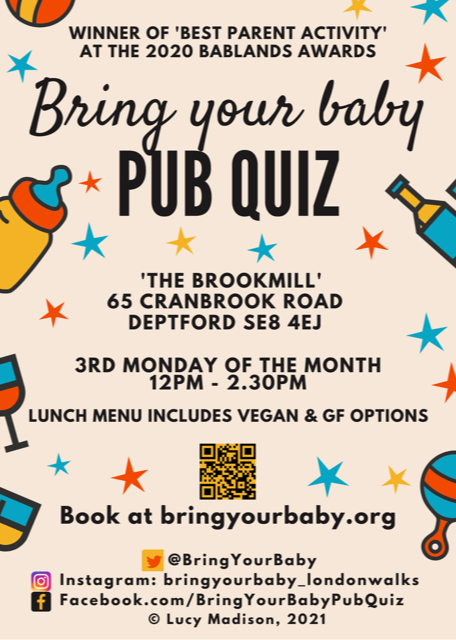 Bring Your Baby Pub Quiz
21st March, we welcome back 'Bring your baby pub quiz'. A great outing for mum's & babies, with a not too challenging quiz suitable for 'baby brains'! Doors open at 12pm, for a start time of 12:30, and it's all finished in time for an afternoon nap!
Reserve your table here!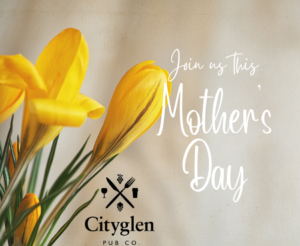 Mother's Day
27th March is Mother's Day! Today the focus is all on Mum; that master multitasker; expert cheerer upper; professional kisser-better and giver of unconditional love.  Calvin and his team of chefs are creating some lovely specials for the occasion & we will of course be serving our usual fabulous roasts.  We've added leg of lamb for the event!  We are starting the celebration with a glass of fizz for the leading lady! To guarantee a booking, we recommend that you book a table.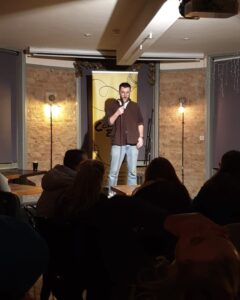 Comedy Night
31st March sees the return of The Comedy Broth.  Richard Spalding is back hosting the event and there is another great line up.
Toussaint Douglas – as seen on the BBC & Dave
Nathan Roberts – BBC new comedy award nominee
Elly Shaw- Get Up, Stand Up semi finalist
Jessica Aszkenasy
Matt Hutchinson – Hackney Empire Natty's finalist
Matt Hutson – Musical Comedy Award Finalist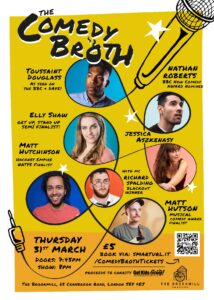 Tickets are just £5 and all proceeds go to Charity. Book Now!